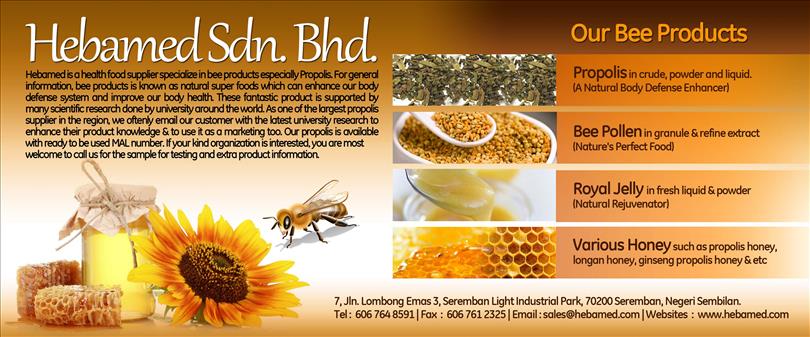 Bee Products, Health Food & Health Care Products Wholesale Mart 蜂產品及保健產品批發
Since incorporated in 1995, we specialize supply quality raw material of bee products, health food supplement and skin care products in raw form. We also provide formulation and help to develop your own brand of health food supplement and skin care products.

Bulk purchase in huge quantity is available and purchase of sample is welcome too.
Delivery Service to whole Malaysia
*Note: Pricing shown in your order list is NOT the final amount & subject to quantity and delivery destination.
Payment is to make via Bank Transfer AFTER YOU GOT YOUR FINAL BILL FROM US
* For our existing customer, you do not need to key in your address unless you want to change the delivery address previously you had given to us.
We are grateful for your visit. Bee happy.............